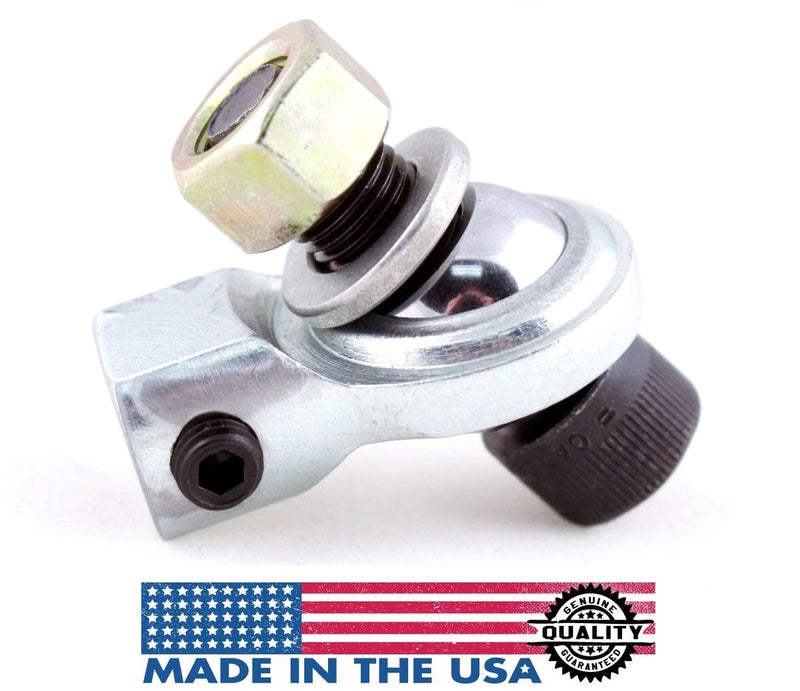 A MUST HAVE FOR ANY 87-97 F-SERIES!!!
87-97 Ford F150 F250 F350 5-Speed Clutch Rod PERMANENT FIX REPAIR Heim Joint Mod
The "heim joint mod" for 1987 to 1997 Ford pickups equipped with the ZF 5 speed manual transmission eliminates problems associated with the infamous plastic "Mickey Mouse" bushing located in the eye of the clutch master cylinder pushrod. The plastic bushing is notorious for wearing down and/or cracking, allowing for excessive play between the pushrod and clutch pedal swing arm. In extreme cases where the problem is not addressed promptly, the eye of the pushrod can actually begin to eat away the pin on the end of the swing arm. Ultimately, this connection is the source of poor shift quality, grinding gears, and the seemingly endless need for more clutch throw.
The heim joint mod for Power Stroke and IDI diesels replaces the factory pushrod eye and swing arm pin with a rod end joint and high strength cap screw, creating a tight connection that will never wear out. You'll be amazed at how such a simple modification can greatly improve clutch feel. BUY HERE
Signup for our newsletter